Red Currant. Dark Chocolate. Lemon Marmalade.
Showcased March 11 – April 6
Process: Honey
Varietal: Heirloom
Region: Guji, Sidamo
Altitude:  1830 – 1950 masl
For the next 4 weeks we are showcasing a wonderful honey processed coffee called Tade GG from the infamous Guji region in Ethiopia. This exquisite coffee has distinct chocolate, red currant and lemon marmalade flavours in the cup.
An award winning coffee
Last year we won a few awards with this coffee in two categories. We won bronze medals for both the Single origin filter and Espresso Organic Blend categories.  We're very proud to showcase this beautiful coffee again and love what this amazing producer is doing to push the boundaries of what is possible with coffee.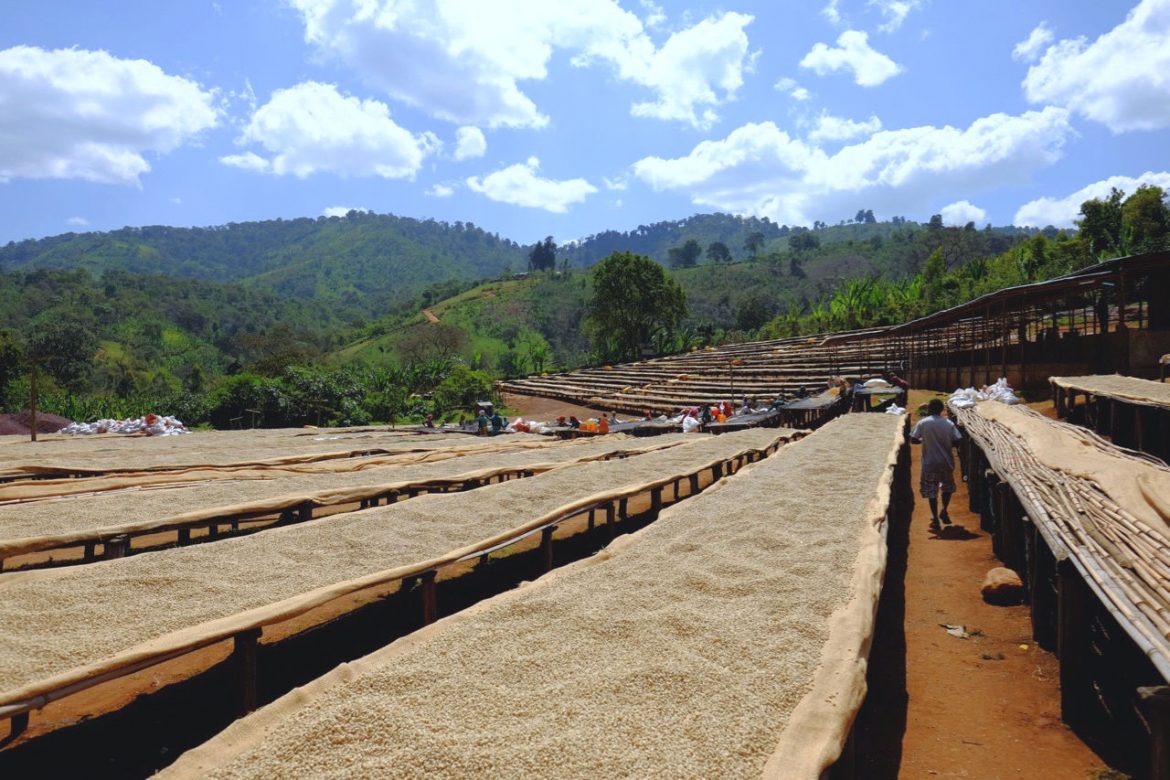 A unique honey process
At the washing station, coffee cherry is generally pulped and fermented in tanks prior to drying to remove all mucilage. Ethiopian coffees are usually a natural or washed process.
However, this particular coffee is honey processed. The is where the skin and pulp are removed, but some or all of the mucilage is left to dry on the bean. Beyond the skin of the coffee cherry is the mucilage. This sticky substance surrounds the two seeds (coffee beans), and because it's sticky and sweet it is often likened to honey.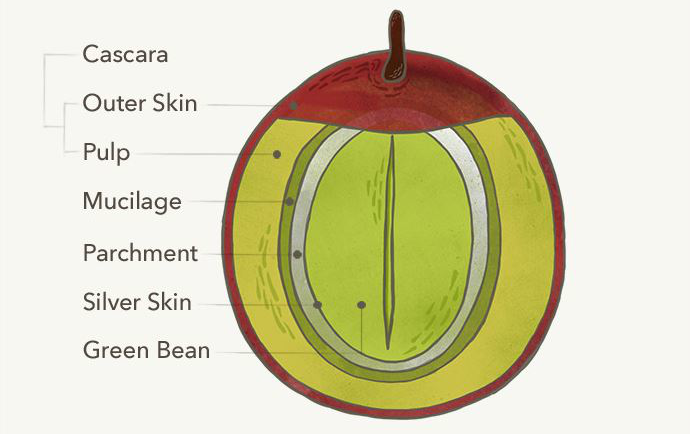 Usually the drying time is extended for a unique blending of flavours and intensified sweetness. This process is popular in Central and South America, which is where Tesfaye the farm owner travelled and was inspired to try out this process on his farm back in Ethiopia. Finding genuine specialty honey lots in Ethiopia is rare, however given Tesfaye's ability to export independently, he has the freedom to carry out more experimentation.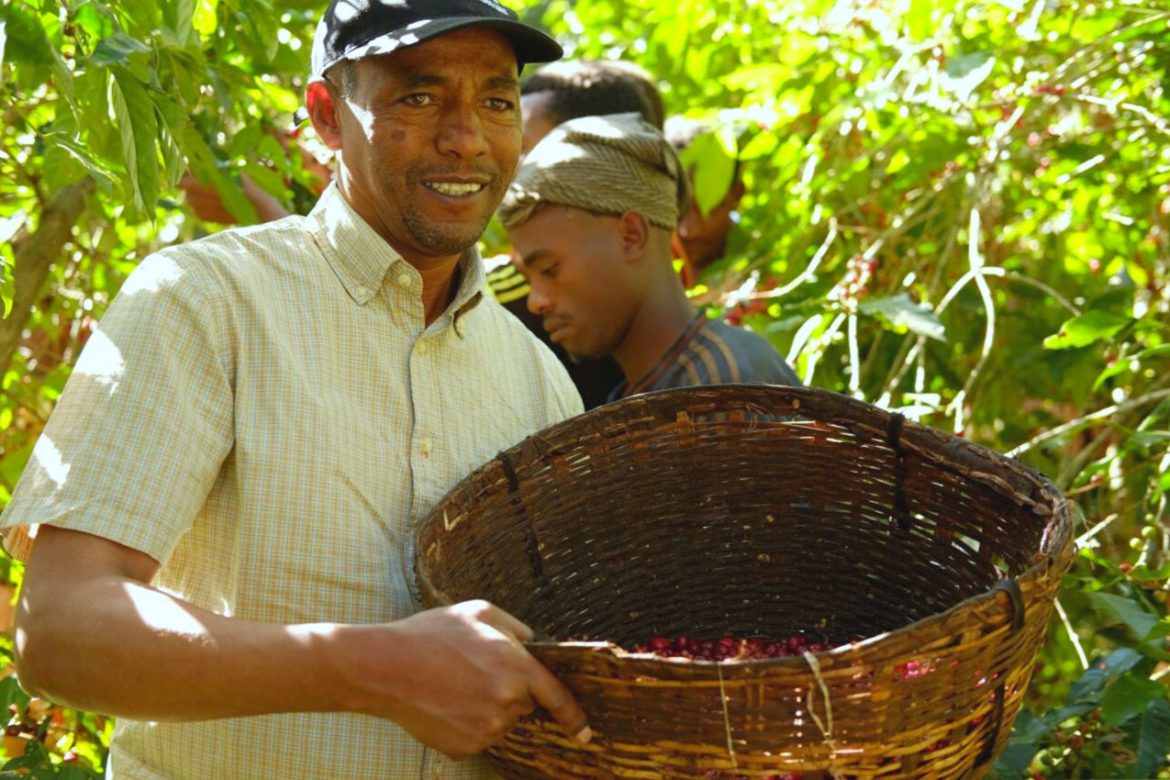 Coffee processing
Coffee is generally only processed on a spectrum between a natural process and a fully washed process. There are other variations within this, but one of the main classifications is whether or not fruit is left on the bean during drying.
Naturally processed or dry or unwashed coffees have the fruit (cherry) left on, and are dried similar to raisins. While fully washed methods strip the coffee of the outer layers. And the difference in flavour is considerable.
Natural processed coffee generally takes on more sweetness and berry like fruit characters. Washed processed coffee generally has a cleaner and a more distinct sparkling acidity. Usually in Ethiopia you can only get either end of the spectrum, but it's our pleasure to offer a different processed coffee for your tasting pleasure.
Where Tade GG is located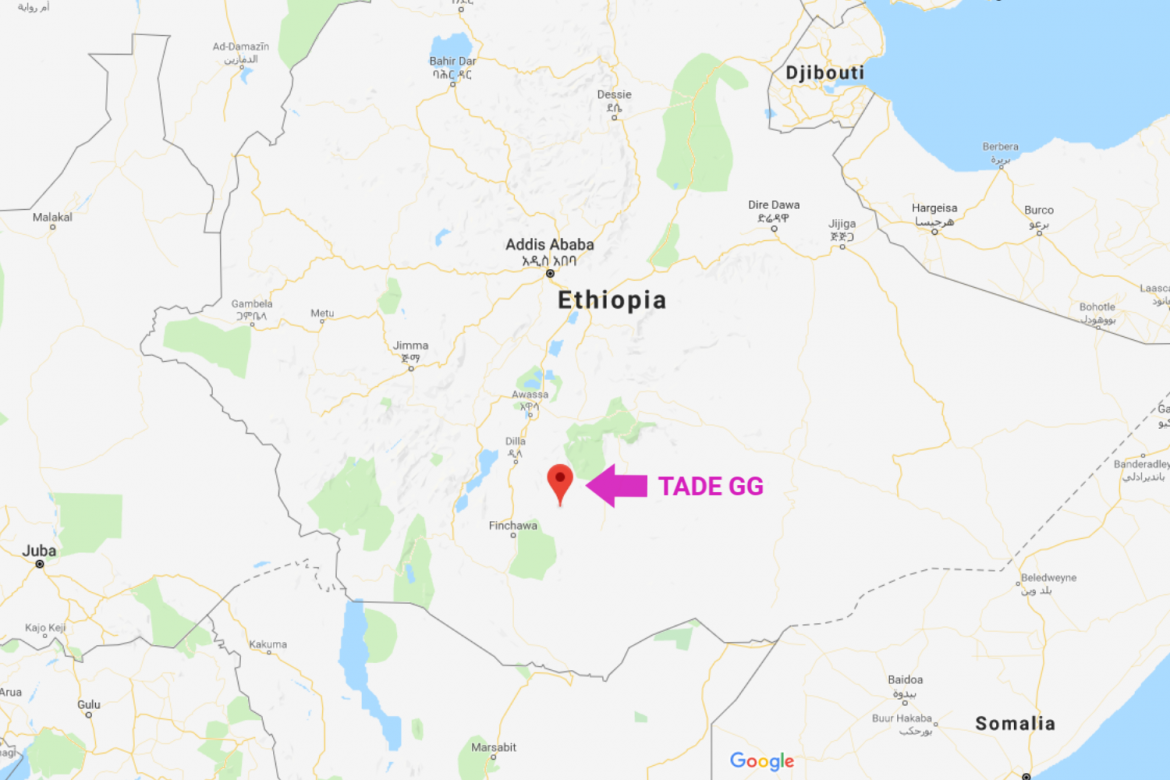 Tade GG, is from a beautiful farm in the Guji region of Ethiopia. Specifically, the farm is located in Shakisso (Guji zone), which is in the Southern part of Oromia. The farm is privately owned by a gentleman called Tesfaye Bekele who loves to innovate with various processes to ensure his coffee is the best.
The farm rests between 1830 – 1950 masl, has dry weather and nutrient-rich volcanic soil, which allows the coffee cherry to mature slowly and develop deep, rich flavours.
Tesfaye Bekele, the legend!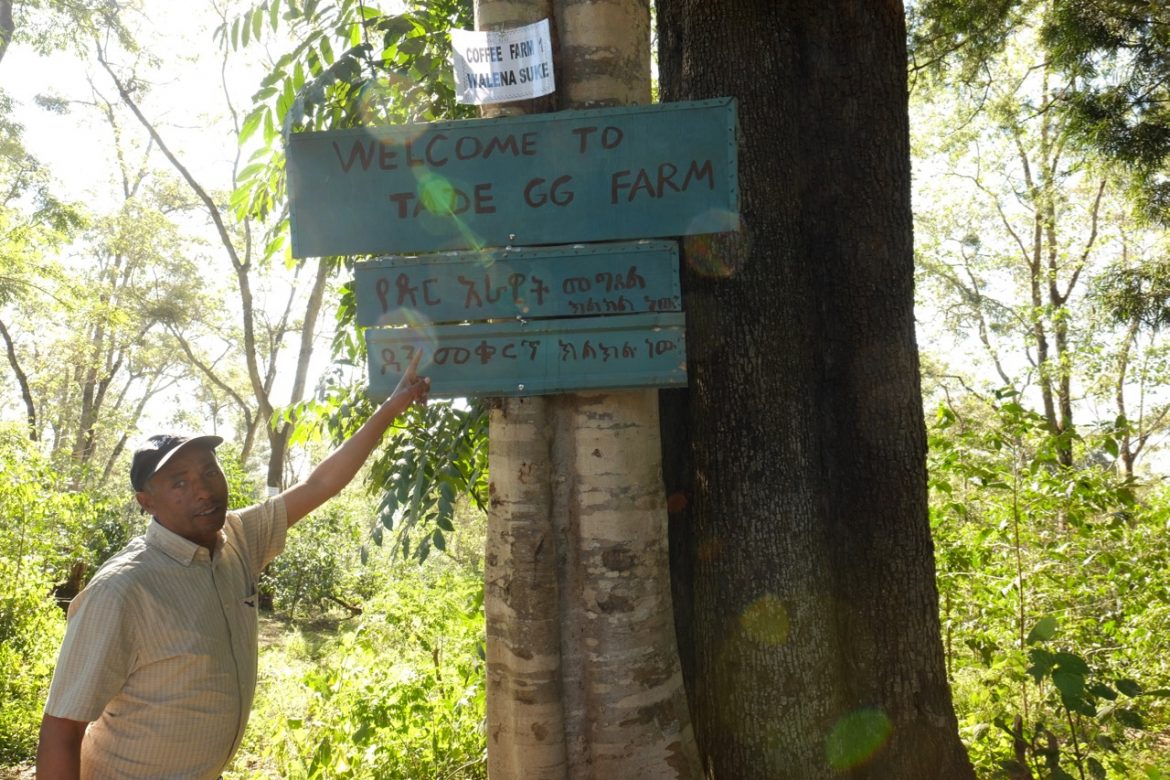 Hope you enjoy it.
Brian