Praline. Chocolate. Strawberry.
Showcased : August 27 – September 22
Coffee: Brazil Fazenda Serrado
Varietal: Yellow Catuai
Process: Natural
Region: 

Carmo de Minas

Altitude: 1000 – 1200 masl
This month we're excited to introduce an exceptional coffee from Fazenda Serrado in Carmo de Minas, Brazil. This is a coffee we've been waiting for with excitement, ever since Luka, our production manager cupped the coffee with the farmers at origin. When Luka returned from his origin trip he told us we had to buy this coffee and serve in our stores! So if you love it, thank Luka!
This beautiful coffee has finally arrived and we're thrilled to roast and brew it for all our wonderful customers. With a delicious combination of praline, chocolate and strawberry, this is a coffee you are not going to forget.
Photos: Where Luka first tasted this coffee on the cupping table at origin in Brazil.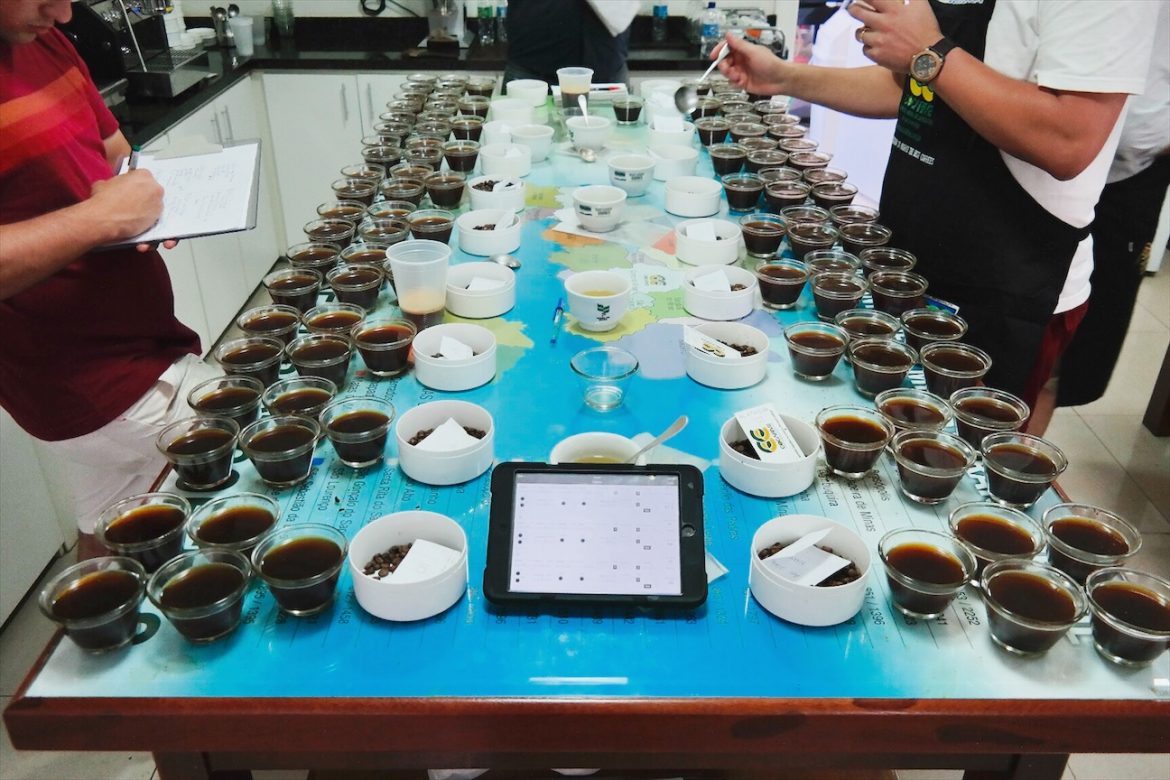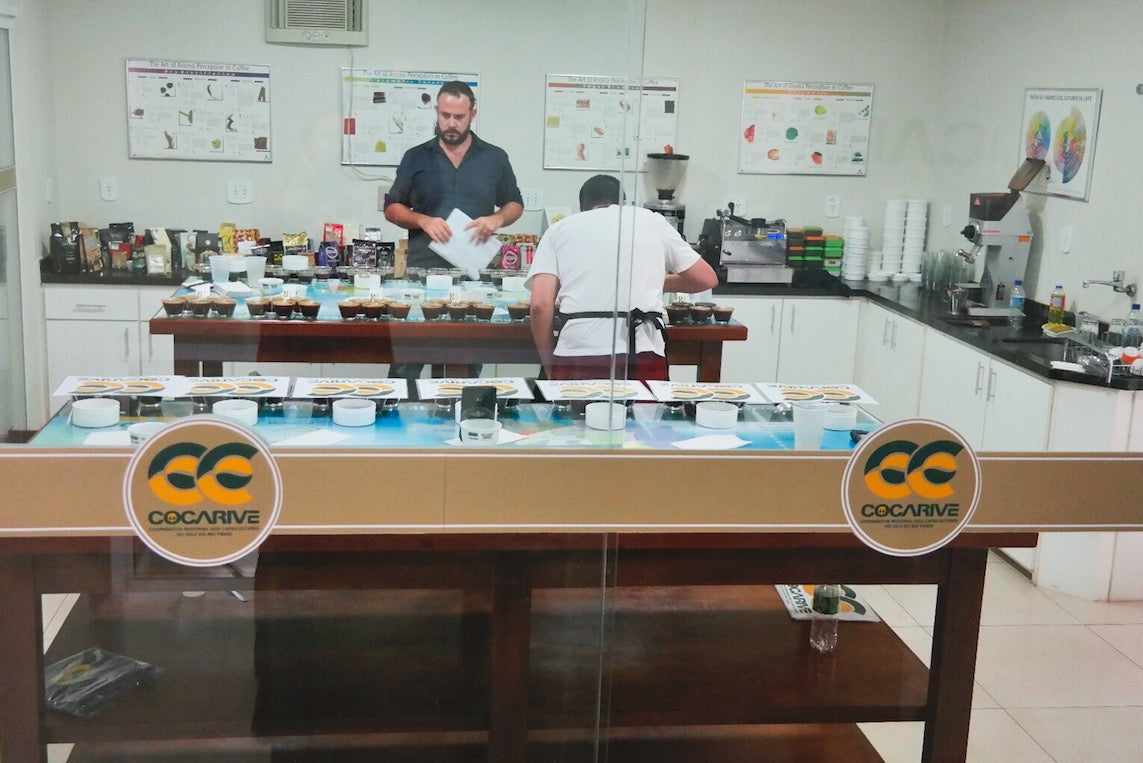 Meet the Pereira family
Fazenda Serrado is owned by the Pereira family who have cultivated coffee for over 40 years. Along the way they've won numerous industry awards and have placed twice in the Brazilian Cup of Excellence. The family are committed to improving the lives of their 50 employees, and they have 12 on-site houses, a soccer field, and an extensive healthcare program. They are also part of the COCARIVE Collective, a specialty coffee cooperative who exits to support world class coffee production as well as sustainable development and environmental protection.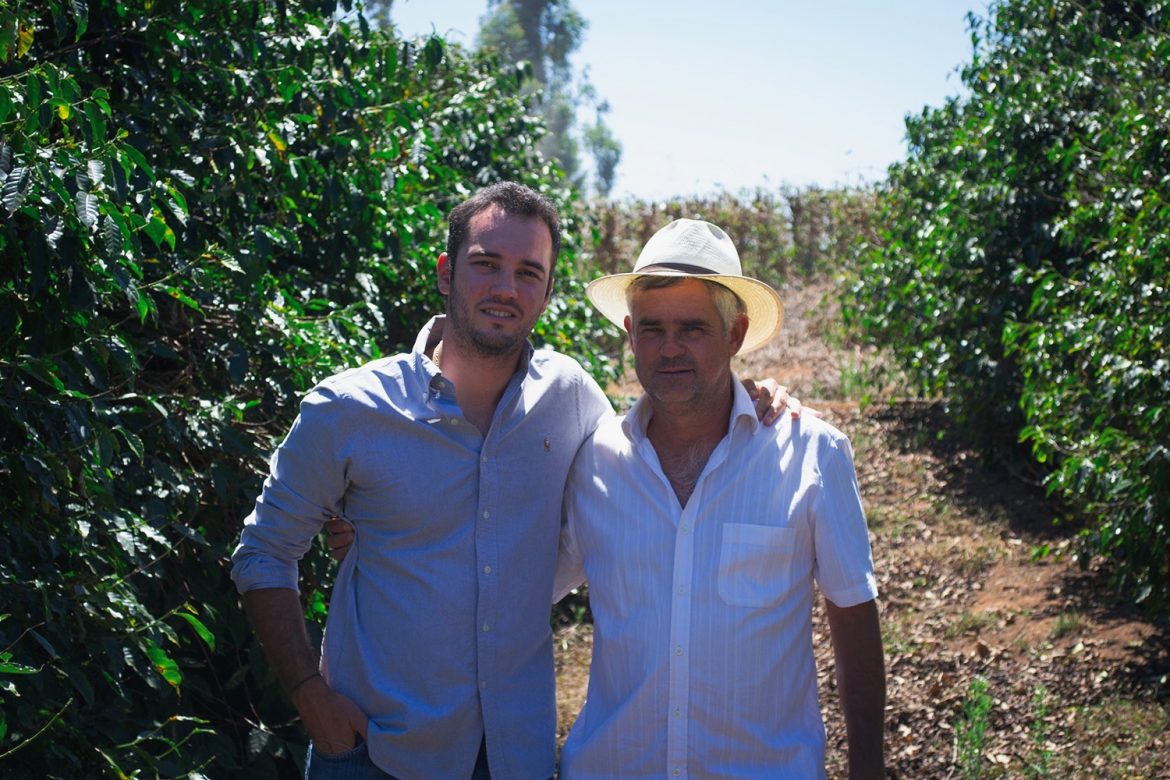 Where Fazenda Serrado is located
Fazenda Serrado is located in the mountains of Carmo de Minas near the mouth of a mineral spring. It is also known Irmas Pereira ("Pereira sisters") to avoid confusion with the Cerrado region, which is also in Brazil.
The terrain is rugged, which makes mechanical picking impossible. So hand picking is the way they do it here. This is actually a good thing, as it allows for selectively hand-picking only perfectly ripe cherries, which is the first step for specialty producers to get an amazing coffee to market.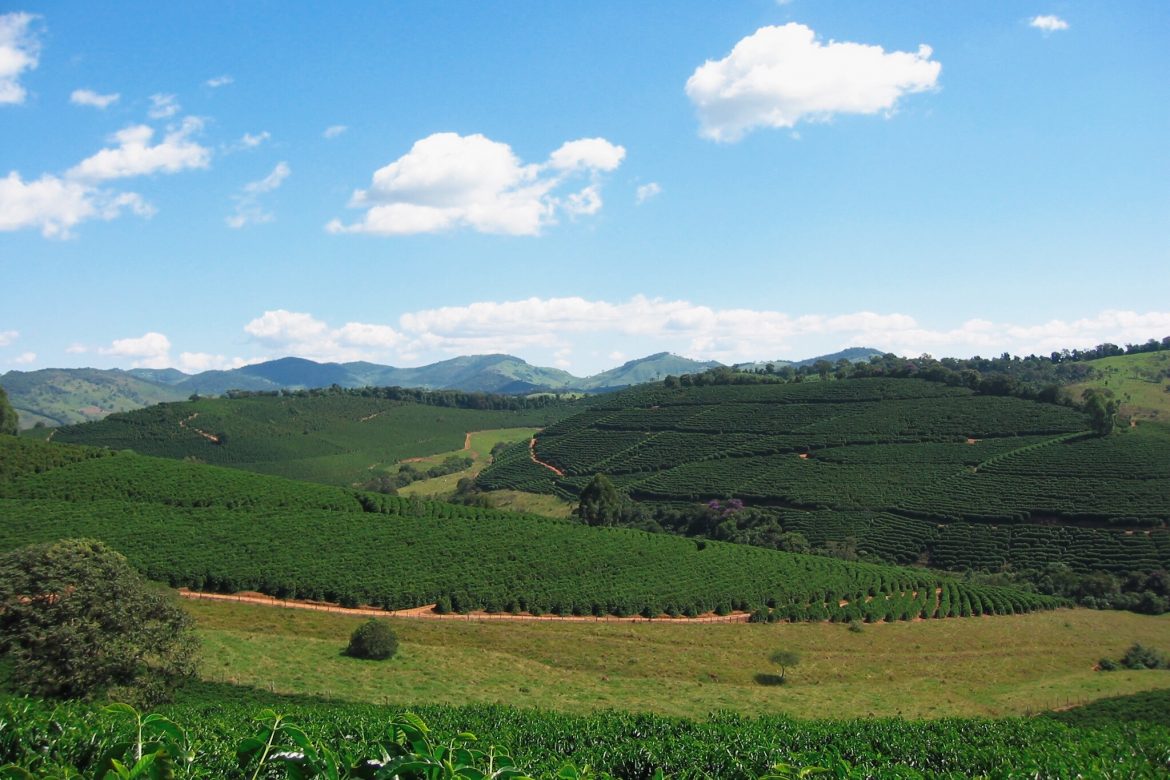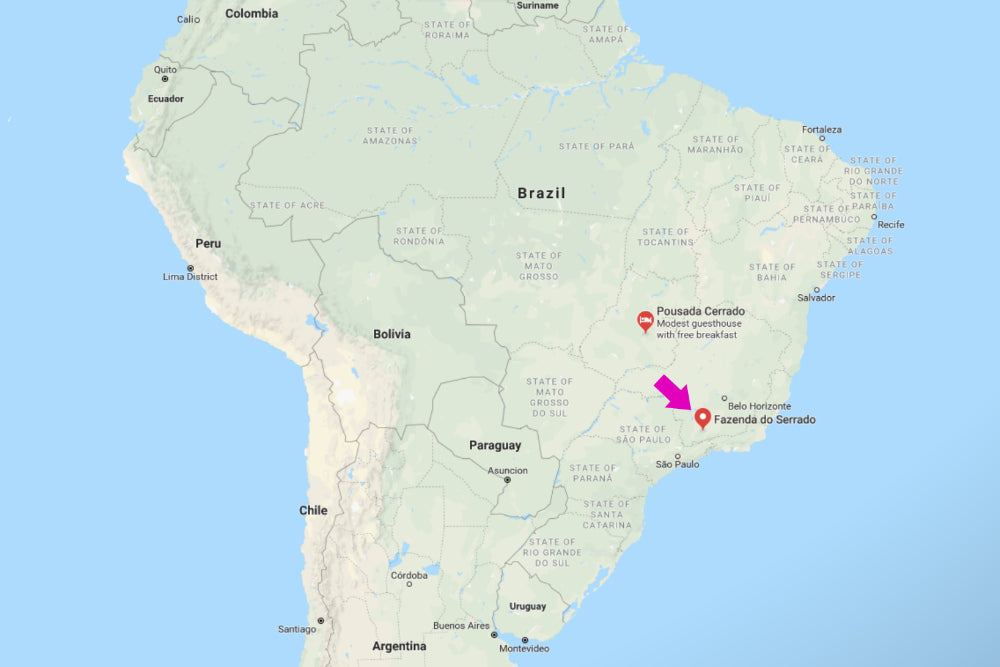 We hope you enjoy this delicious coffee from Brazil as much as we've been loving it!
Matty & Dom
…
Images courtesy of Cafe Imports and Collaborative Coffee Source