Brazil Cambará: Carmo de Minas
Showcased : Monday May 7 to Saturday June 9
A few years ago Luka, our production manager visited the Cambara Estate in Brazil to meet the farmers and check out where some of our delicious coffee is grown. Over a freshly brewed coffee Luka found out the story behind this award-winning farm.
Cambara is a small farm in the hills just outside Carmo De Minas in Brazil.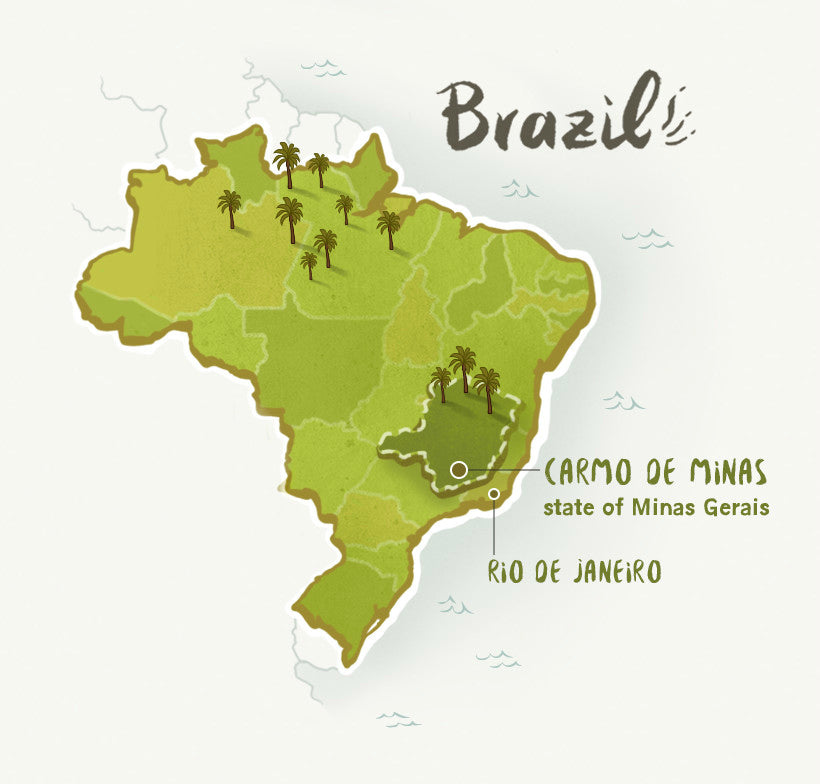 Cambara has a rich family history
It's history began at the end of the 60's with the passing of the family patriarch. The farms were then divided among the children, the youngest daughter Neuza Ferraz de Castro inherited the property that would become Fazenda Cambará. This was the beginning of a story of passion, dedication and incredible award-winning coffee. Today Neuza's son Algênio runs the farm, continuing the passionate family tradition. This is Algênio.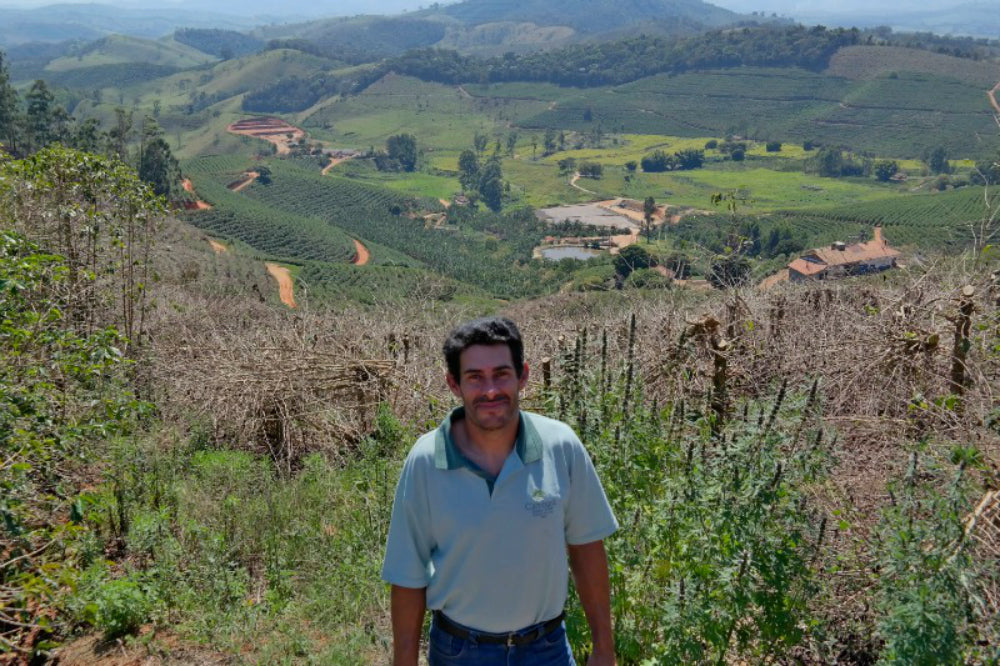 Toffee apple, milk chocolate & pecan
This month we're very proud to showcase Cambara as espresso and filter starting Monday May 7 to Saturday June 9. This exceptional coffee is natural processed and offers a delicious combination of toffee apple, milk chocolate and pecan. We've also discerned subtle notes of apricot, lime, golden plum and lemongrass.
Varietal: Yellow Catuai
Process: Natural
Region: Carmo de Minas
Here are a few more photos Luka snapped while he was there.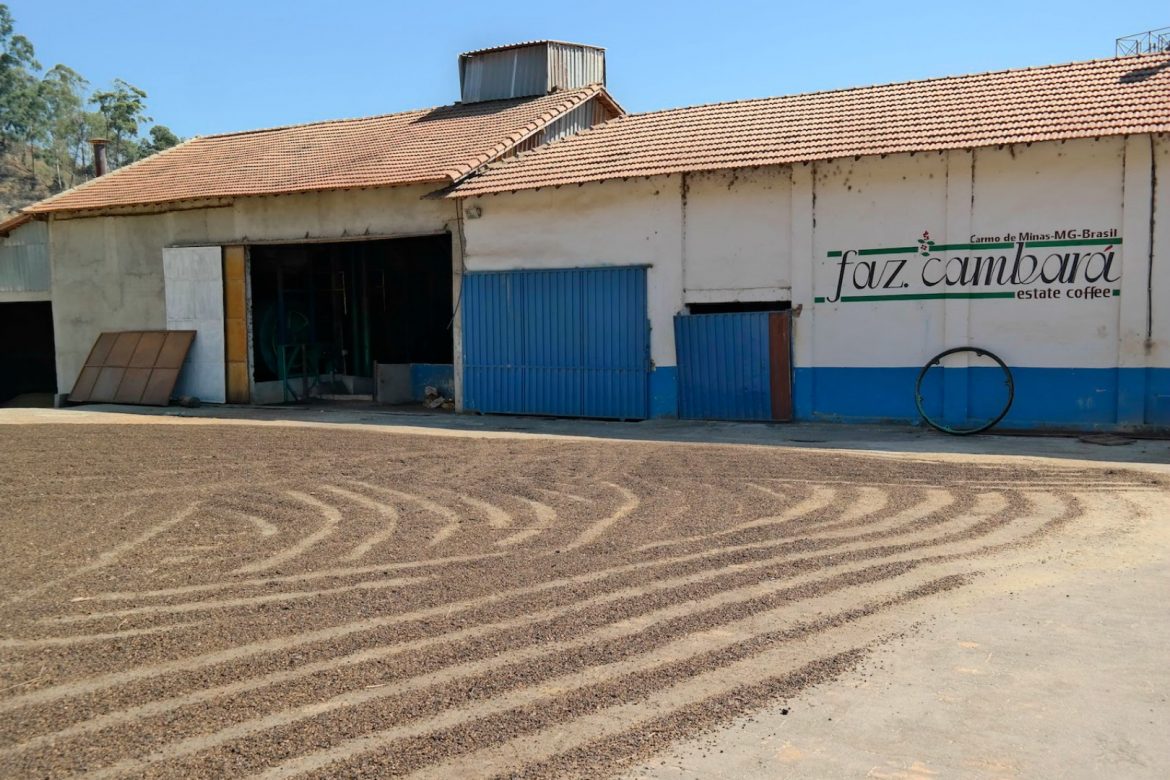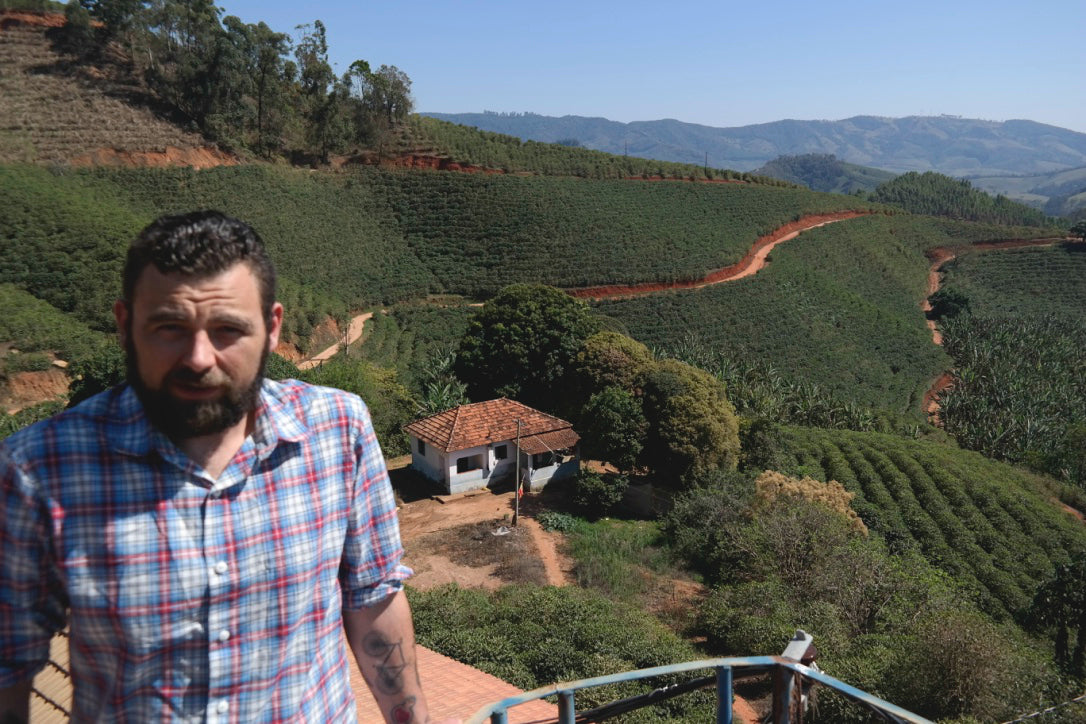 A little more about Coffee in Brazil
Coffee was brought to Brazil in 1727 from French Guiana, by Captain- Lieutenant Francisco de Melo Palheta. Legend has it that Francisco de Mello charmed the French governor's wife on a visit to France and she buried coffee seeds in a bouquet of flowers for him to take home. And that apparently is how the cultivation of coffee began in Brazil.
Today, Brazil is the world's largest coffee producer and is becoming a major player in the specialty coffee industry. Coffee farms in Brazil are run as small estates, called 'Fazendas de Cafe'. The vast majority of coffee farms are found in the regions of Paraná, Espirito Santos, São Paulo, Minas Gerais, and Bahia. Each of these growing regions, produce their own distinct coffees.
Brazil produces many varieties of coffee known as, Bourbon, Typica, Caturra, and Mundo Novo and about 80% of coffee produced is Arabica. Coffee in Brazil is processed by the wet (washed), dry (natural), and semi-washed (pulped natural) methods. Coffee in Brazil has generated wealth and stimulated the growth of all agricultural and industrial sectors. It has brought to Brazil many economic, social and political changes in all states, and continues today to be one of the most important products in Brazil.
Hope you enjoy Cambara as much as we do.
Matty & Dom